Fabrics
Our fabrics are sustainable, recycled or upcycled, minimising our impact and giving them a second lease of life.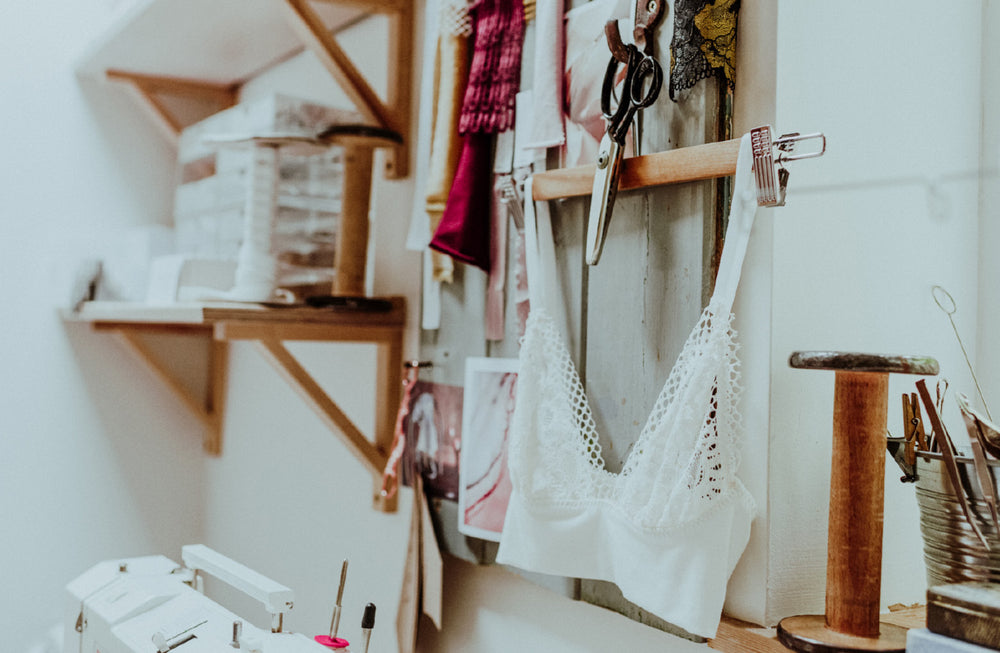 Organic cotton jersey
Global Organic Textile Standard (GOTS) certified
Our cotton is all organic and fair trade. Organic cotton uses natural farming processes that work in harmony with nature and people. It consumes 81% less water and emits 46 % less CO2 than conventional cotton. And with no toxic chemicals, farmers generate healthy soil which stores carbon and helps combat climate change.

Organic cotton is also better for you. It's gentler and more breathable, a compassionate choice for the garments that sit closest to your skin, day and night.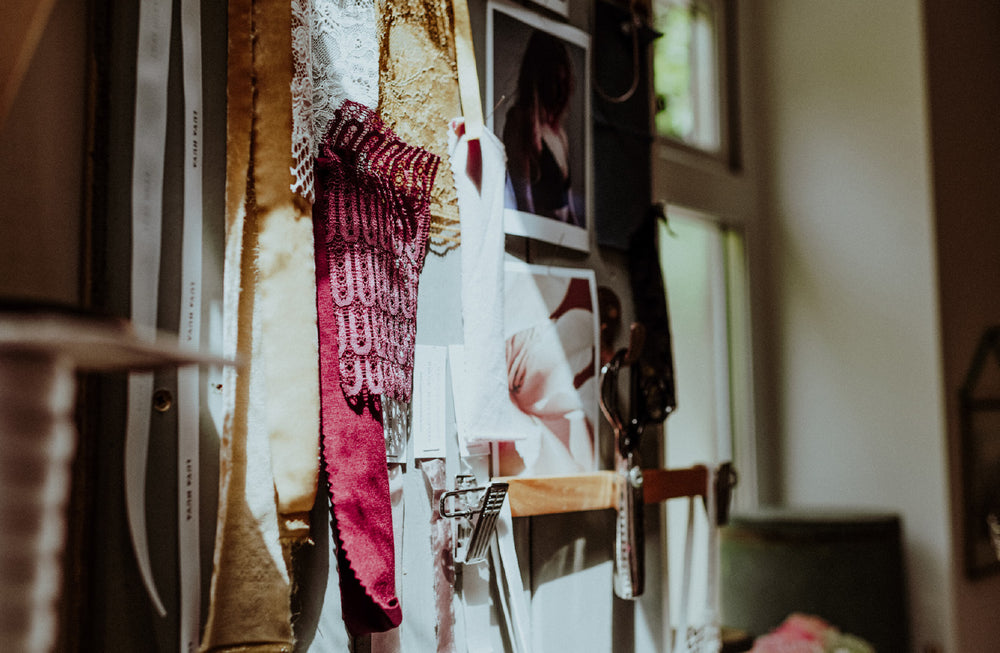 Bamboo Jersey
Our jersey fabric is derived from bamboo, one of the fastest growing and most eco-friendly plants around. Like organic cotton, no chemicals, fertilisers or pesticides cover the crops.
As well as being low impact, bamboo absorbs up to 12 tonnes of CO2 per hectare every year and releases 35% more oxygen into the atmosphere than hardwood trees.

On your skin, bamboo jersey feels softer than silk and has a beautiful drape and sheen, making it one of the most comfortable materials in your drawer. Sensitive skin will love its antibacterial and breathable qualities.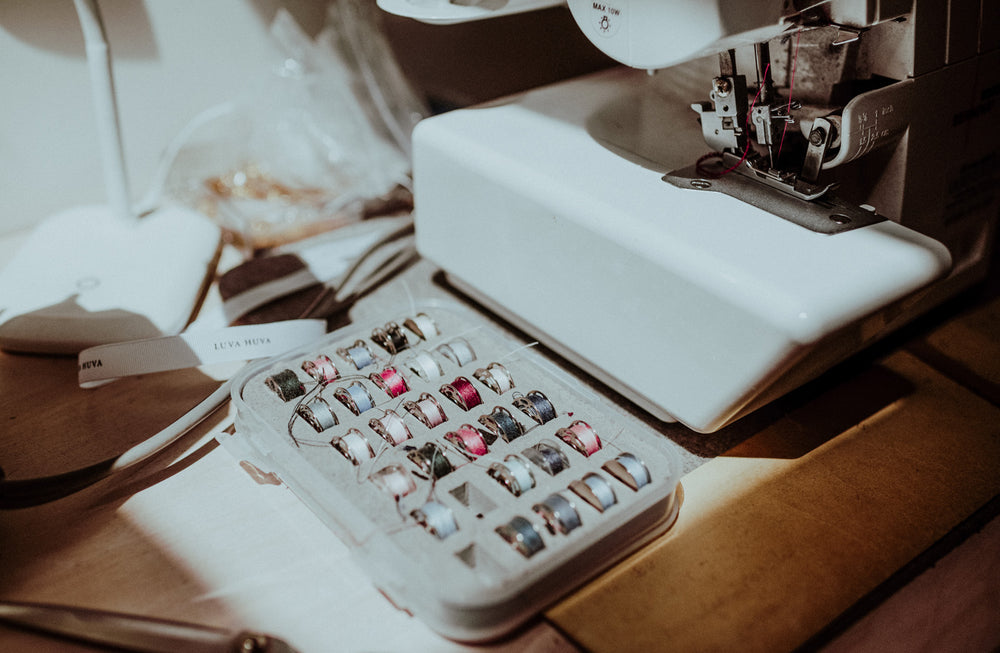 SeaCell
EU Ecolabel and OEKO-TEX Standard 100 certified
SeaCell is a fabric made from seaweed and wood pulp. Harvesting seaweed is low impact because farmers only collect the part of the algae capable of regenerating. The seaweed isn't treated with chemicals, producing fabric that is antioxidant, antibacterial and anti-inflammatory.

Lace
OEKO-TEX Standard 100 or Global Recycling Standard (GRS) certified
Our signature lace comes from three main sources. Our lace from Germany is made without the use of harmful substances. The polyester lace is made from recycled materials. We also work with surplus (deadstock) laces from French Maisons de Couture.